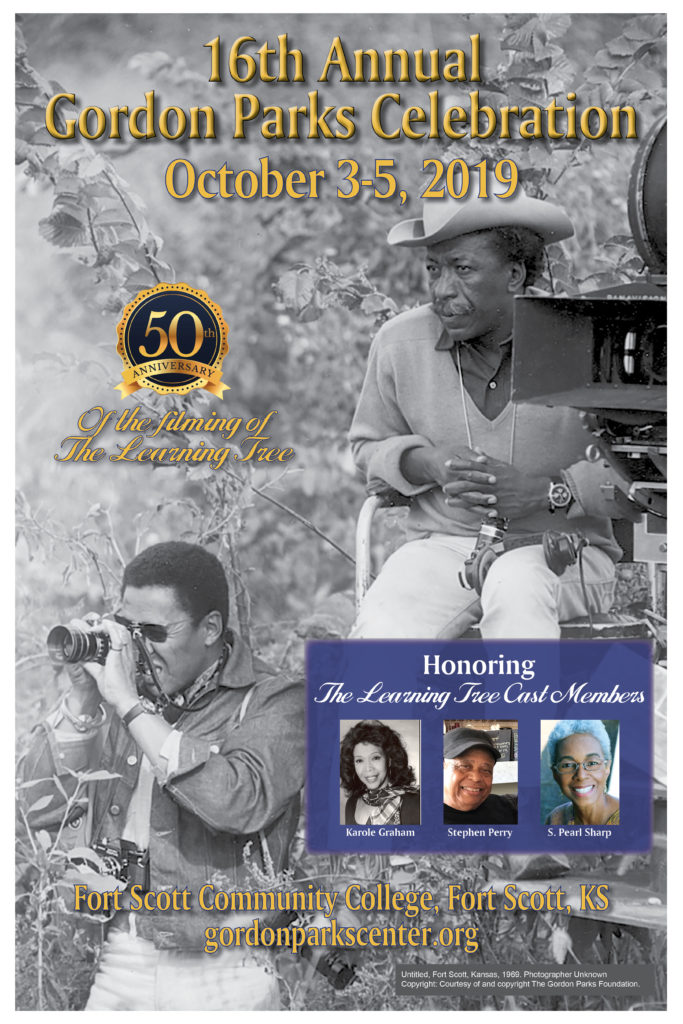 An exciting three days of activities, October 3 – 5, is on schedule to celebrate the life and accomplishments of Gordon Parks.
Can't miss activities at the 16th annual Gordon Parks Celebration include:
Showing of the film The Learning Tree in the Gordon Parks Museum.
"Sarah, Ella, and Bessie: The Mothers of Gordon Parks" presented by John Mason, Associate Professor, Associate Chair, and University of Virginia Department of History. Three women, all of them mothers, played crucial roles in Gordon Parks' life. His own mother, Sarah Parks, profoundly shaped his character. Ella Watson, who resembled Sarah in many ways, was the subject of his first great photograph. Bessie Fontanelle, like Sarah and Ella, was the glue which held her family together and was the center around which one of his finest photo-essays revolved.
"A Night of Jazz" featuring, Queen Bey (Kansas City's Ambassador of Jazz) along with a social hour of heavy hors d'oeuvres and cash bar available.
"Behind The Learning Tree" reunion with some of the The Learning Tree cast members: Karole Graham, Stephen Perry and S. Pearl Sharp, along with David Parks, photographer, film director and author, film crew and extras along with panel discussion and presentations.
Guided trolley tour of Gordon Parks' Fort Scott & The Learning Tree film scene locations and other places in Fort Scott that are part of Gordon Parks' history.
"Gordon Parks Projects Presentation" by students from the Gordon Parks High School in St. Paul, MN. They will share some of their latest work and projects about Gordon Parks.
"From The Czar of Black Hollywood to the Oscars: Fiction and Filmmaking from Kansas", a presentation by Shayna Israel, Project on the History of Black Writing/Department of English, University of Kansas and Danyelle M. Greene, Film and Media Studies, University of Kansas. The presentation will focus on three major Kansas filmmakers: Oscar Micheaux (Great Bend) Gordon Parks (Ft. Scott), and Kevin Wilmott (Junction City), comparing and contrasting the contributions of three groundbreaking authors and filmmakers in three different eras of American cultural history.
Click for full schedule of events and registration information.