WICHITA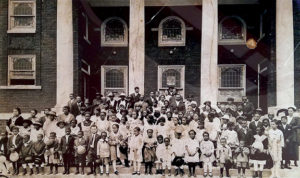 The Kansas African American Museum traces its origins to the First National Black History Society of Wichita which was founded in 1974. The Museum officially came into existence in the mid-1990s.
The Kansas African American Museum's home was the former Calvary Baptist Church, once the cornerstone of Wichita's vibrant black community. It was built in 1917 when the congregation's leaders worked nights and weekends-separate and apart from their jobs and occupations, to finish the church. The Calvary Baptist Church building, which has been added to the National Historic Register, stands as a monument to human endurance as well as to dignity, self-respect and pride. The people who worshipped here experienced and endured painful racial segregation and discriminatory practices and they fought against those conditions with dignity and courage.
The Mission and Vision of The Kansas African American Museum is to make the Kansas African American experience resonant with every Kansan. The Museum owns an enviable collection of African American contemporary art and African masks and statuary valued at over $1,000,000. The artwork on hand is a who's who of the past century, from Dr. Samella Lewis, Elizabeth Catlett, Romare Bearden, Jacob Lawrence, Gordon Parks and Richmond Barthe.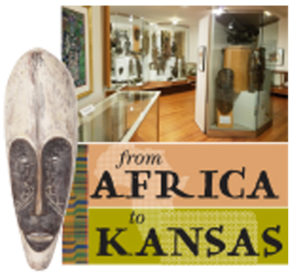 With a theme of "Africa to Kansas," a variety of art and artifacts demonstrating the creativity, talent and ingenuity of Africans, who brought their talents, whether directly or indirectly, are on permanent display in the Museum's Main Gallery. In the mezzanine area, the Museum features a tribute to numerous African Americans from Kansas who made significant impact in Kansas, the United States and the World, i.e., such luminaries as George Washington Carver, Barry Sanders, Gordon Parks and Hattie McDaniel, who grew up in Wichita and who became the first African American to win an Academy Award.
Exhibitions relating to art, music, culture and history are scheduled on an ongoing basis and are normally on display for 3-4 months. For those interested in scholarly research, the Museum also maintains and keeps current a significant and important archive relating to African Americans. Additional events/activities, including exhibition openings, special performances and lectures are scheduled at additional times outside of the regular hours.
The Kansas African American Museum
601 North Water | Wichita, Kansas 67201
316.262.7651
www.tkaamuseum.org
Hours: Tuesday through Friday, 10 a.m. to 5 p.m.
Saturday, noon to 4 p.m.